Sure it's smart to pay off your loan faster. But what if you need that extra cash later? With a Kasasa Loan, you can take it back.

Fixed Rates
Enjoy a competitive rate for the lifetime of your loan. Your rate always stays the same — no matter what.

Save Money
Make extra payments to pay off your loan faster and avoid additional interest. No fees or pre-payment penalties.

Take-Backs
Withdraw extra payments anytime. Your payoff schedule automatically adjusts, never beyond your original loan terms.

Digital Dashboard
See where you stand 24/7 with a mobile-friendly interface and visualize changes before you make them!
GO AHEAD, USE IT FOR AUTO OR PERSONAL
Want to learn more about this new kind of loan? Watch the video.
Take-Backs In Action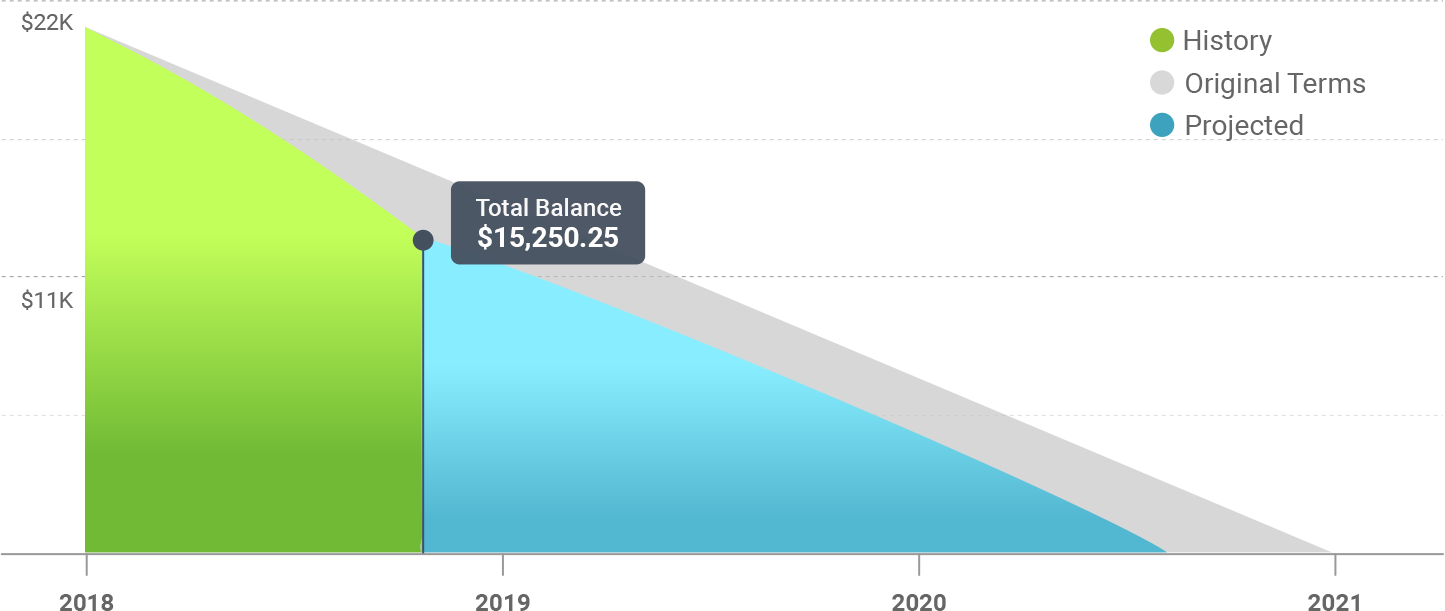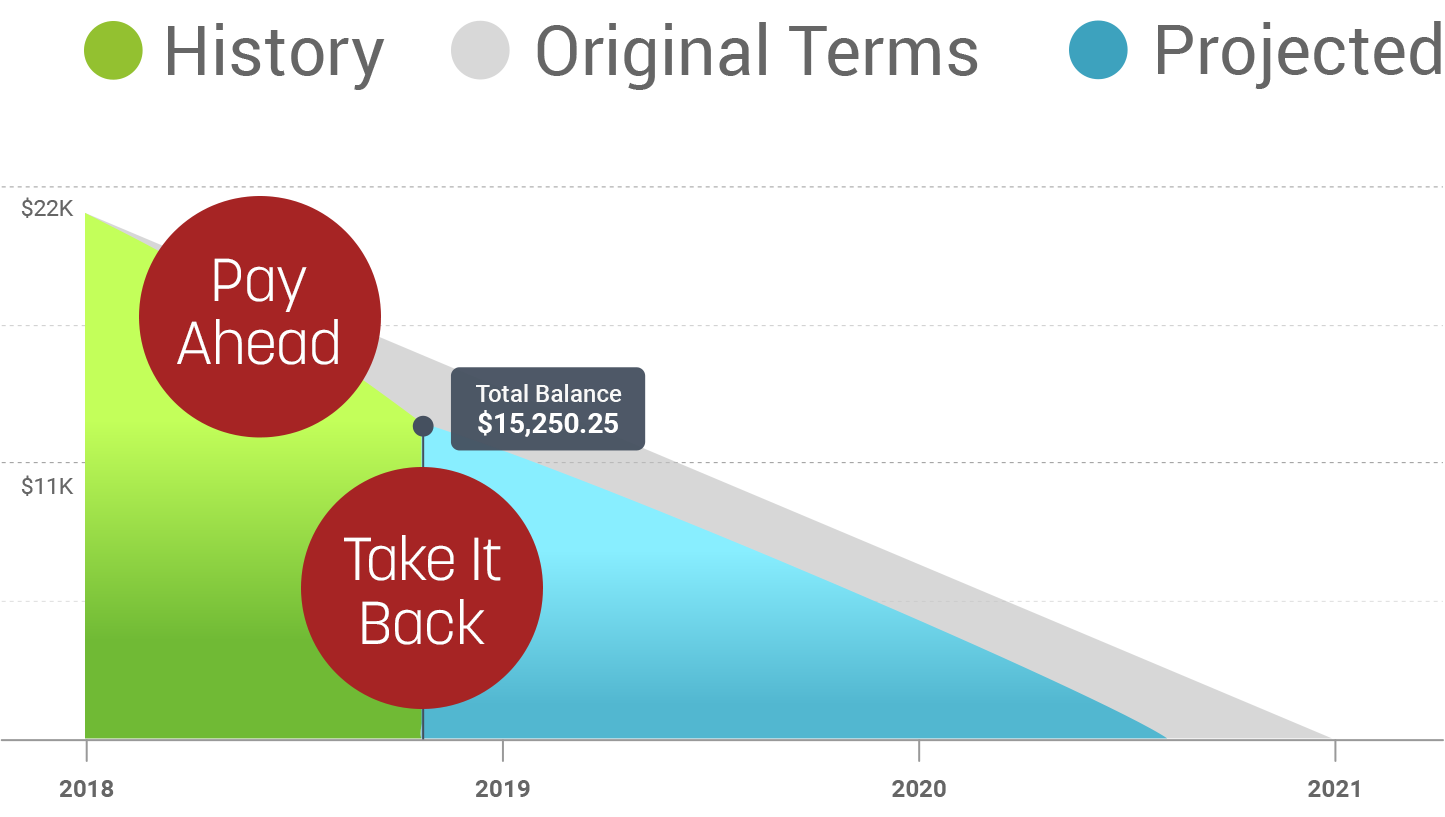 Visualize
Your Loan (very cool)
Make Extra
Payments (to get ahead)
Take Back
Extra Funds (just because)
Avoid Payments
and Interest (for the win)